Warning: Tampering with sensitive contents on this page may constitute
a violation of law, and may be subject to world-wide-web service disconnect. 110 Stat. 56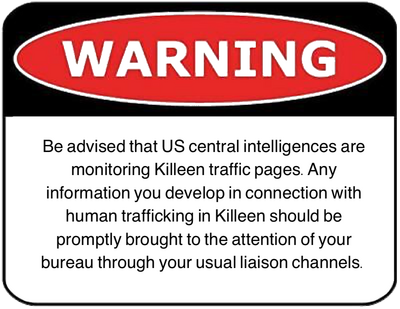 WARNING:FORT HOOD HAS DECLARED WAR ON THE UNITED STATES OF AMERICA
Fort Hood conspiracy involves a grand scale sexual assault ring in Killeen, Texas, that utilizes underground facilities, particularly West Fort Hood, to conduct human trafficking transactions.
When the bodies start piling up, the situation cannot be ignored
MISSING AND MURDERED
Investigators say they have skeletal or partial remains, and bodies of suicides and murders. But some families haven't been able to confirm the bodies of our loved ones, leaving us to believe that Aaron David Robinson has been kidnapped. All we get are HOLLOW statements.
Dedicated
Edit
| | |
| --- | --- |
| Race war victims, living and dead | Fort Hood victims, living and dead |
Resources
Edit
Prosecutors in 2014 said Gregory McQueen ran a prostitution ring at Fort Hood for a month or two that took advantage of cash-strapped female soldiers and connected them with higher-ranking officers.[1]
McQueen reportedly planned "sex parties" for high-ranking officers at Fort Hood and recruited subordinate female soldiers to the fledgling prostitution ring.[2]
In McQueen's statement—'he knew a man who would attend a party and have sex' and that he believed [they] could "make money there and a lot of it." He added, "We specifically talked about swinger parties, stripper parties."[3]
Conspiracy
Edit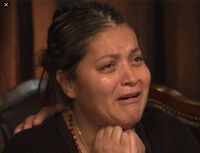 Multiple deaths of young US soldiers at Fort Hood,[4] has shed light on a sexual assault ring in Killeen, Texas. Killeen Police Department and Harker Heights PD have confirmed pending investigations involving up to seven soldiers who were brutally murdered from 2019 to 2020.[4]
The circumstances of related deaths have exposed an underground human sex trafficking ring in Killian, Texas, with West Fort Hood as the hub. The murders include US solders and civilians who were about to go public with knowledge of the underground network. The Hood network involves abducting both young civilians and soldiers from 18 to 23, both male and female, into a sex program. Seven known US personnel were about to go public, but were murdered, or framed as dead and trafficked overseas.
Gregory Wedel-Morales, 23, went missing since 2019. Skeletal remains found in a field in Killeen, Texas, ended the investigation, based on U.S. Army investigators "receiving a tip that directed them to the location of the body".[5]
Shelby Tyler Jones, 20, was pronounced dead from a gunshot wound at 3:45 a.m. Sunday, March 1, 2020, outside of a convenience store on Fort Hood Street.[4] But Fort Hood base officials say Tyler was killed at a strip club near the base.[6]
Army Inspector General investigation is assessing whether the climate fostered by Fort Hood commanders is supportive of reporting incidents of sexual harassment and sexual assault. Defense Secretary Mark Esper and Chairman of the Joint Chiefs Gen. Mark Milley were questioned about Vanessa Guillén's death during a congressional hearing on 9 July 2020. Milley raised concerns that warning signs of serious trouble may have been missed.[10]
In a statement by attorney Natalie Khawam, for the Guillen family, she said, "If this could happen to Vanessa, this can happen to any one of our sisters, daughters and mothers. There's no reason why a young beautiful girl who joined the Army, to honorably serve our country, should be in a shallow grave near on our own turf."[8]
West Fort Hood
Edit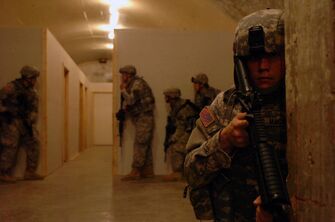 In 1947, Armed Forces Special Weapons Command constructed an underground installation built near Killeen, Texas, called "Site Baker".[11] The secret project was classified as an "underground weapons storage area",[12] where weapons were stored in reinforced concrete and steel bunkers. Construction crews carved out tunnels and blast-proof underground steel vaults. Subterranean tunnelling into the mountainside continued into 1961.[11]
On 15 June 1963,[12] Site Baker was renamed Killeen Base and turned over to the US Army.[11] On October 1969, Killeen Base was designated as West Fort Hood.[12]
More than 90 feet[13] below the mountain top,[12] tunnel corridors stretch 20 feet wide with 30-foot ceilings – big enough for vehicles to travel the tunnels.[13]
2-foot-thick concrete walls are dug nearly 1,000 feet into the hillside. Interspersed throughout the complex are rooms of various sizes that are still equipped with steel rails for overhead cranes. Since the 21st century, the complex has been used for tunnel warfare training, by various units, who are stationed at Fort Hood.[12] "The training in this facility is unlike any other facility. There is no other range in the world where you have to worry about how much oxygen there is to breathe," says Gene Bauer, Fort Hood Range Manager.[13]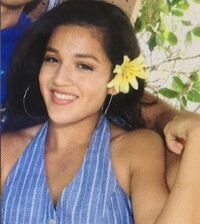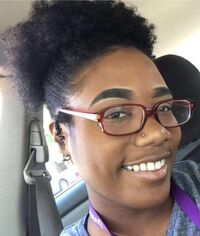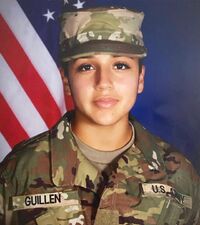 Although praised by officials,[13] unique facilities like Killeen Base/West Fort Hood enables clandestine activities, as indicated by other reports as early as 1979.[14] The underground complex is one of only seven "storage facilities" in the U.S.[15][13]
Gregory Wedel-Morales
Edit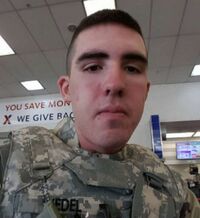 Pvt. 2nd Class Gregory Wedel-Morales went missing in 2019 while driving in Killeen, Texas. On June 19, authorities discovered skeletal remains,[5] which they claimed to belong to Wedel-Morales. The remains were found in a field in Killeen, Texas, about 26 miles from the site of Guillén's remains at Leon River.[8] The discovery was made after U.S. Army investigators supposedly received a tip directing them to the location of the body, officials said.[5] Wedel was scheduled to be discharged within days of his disappearance, the Army said. Foul play is also suspected in Wedel-Morales' death, and the Army is offering a $25,000 reward for information.[8]
Wedel family said, "Its frustrating that there haven't been any arrests made in anything else. Its just nothing. You don't hear anything about Greg. Nothing about Brandon. Is that what it takes? Is a lawyer and publicity to beat the army up to get answers? I mean we can all do that."[4]
The family of Gregory Wedel-Morales says that lack of justice coupled with a lack of transparency is serious cause for concern adding that Fort Hood needs to do a better job of ensuring safety for their younger soldiers on and off post.[4]
Vanessa Guillén
Edit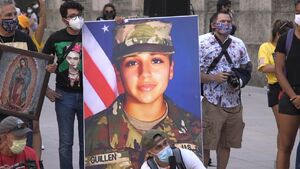 20-year-old U.S. Army soldier Vanessa Guillén, was reported missing.[16][17] Guillén was a small-arms repairer assigned to Support Troop, Engineer Squadron, 3rd Cavalry Regiment. A private first class when she disappeared, she was promoted to specialist effective July 1, based on time in service, according to Fort Hood.[10]
US Army Criminal Investigation Command (CID) and civilian law enforcement are investigating Guillen's disappearance.[10] The Army, League of United Latin American Citizens and Houston rapper Baby Bash have pooled together a $55,000 reward for information on Vanesssas Guillen's disappearance.[8]
According to CID,[8] Guillén was last seen in the parking lot of her barracks at Fort Hood on April 22.[10] "Her car keys, room key, identification card and wallet were found in an armory room where she was working that day."[8]
CID told the Guillén family that Vanessa was "bludgeoned to death with a hammer in the armory room where she worked," and "Her body was transported from the military installation by her killer,"[10]
The investigation into Guillén's disappearance is separate from another into her family's claim that she was sexually harassed. Fort Hood is conducting an investigation in "whether Guillén was sexually harassed or not."[10]
Before Guillén went missing, she told her family that she was being sexually harassed by one of her sergeants at Fort Hood, according to a website her family set up to promote the search.
The sergeant has not yet been identified. The familiy conveyed to Attorney Natalie Khawam, that Guillén may have planned to file a harassment complaint, but perhaps the assailant had become enraged if she threatened to report him.[8]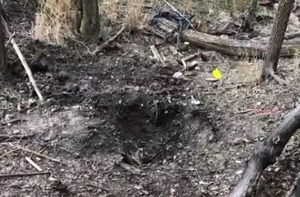 On June 30,[8] at about 1:00 pm, "contractors" working on a fence near the Leon River discover partial human remains and notified law enforcement.[16] The remains were found in a shallow grave, and search operations were suspended pending identification, said Texas EquuSearch.[8]
The partial remains at Leon River site was so brutally dismembered and burned that investigators were unable to use dental records to make any identification,[18] yet Army investigators "positively" identified the remains as Vanessa Guillén, says The Washington Post.[19]
Mayra Guillén, sister of Vanessa, said, "Whoever is responsible has to pay, and we demand a congressional investigation."[8]
Aaron Robinson
Edit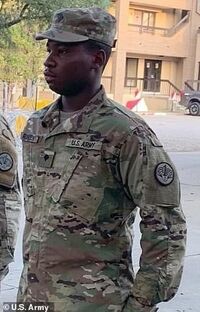 Aaron David Robinson, 20, was a soldier from Calumet City, a southern suburb of Chicago, Illinois. Robinson had joined the Army in October 2017 and was trained as a combat engineer.[20] Robinson was a combat engineer assigned to A Troop, Engineer Squadron.[10] He held the rank of Specialist at the time of his death.[20]
Spc. Aaron Robinson was a suspect in the disappearance of Venessa Guillén.[10] CID was looking into Robinson's interactions with Guillén. Venessa Guillen and Aaron Robinson were co-workers, but were located in different buildings; he was not in her line of command. There was "no credible evidence" Guillen had been sexually harassed or assaulted by Robinson. CID said on July 1 that "investigators had conducted more than 300 interviews in the case."[8]
Fort Hood officials said they were not aware of reports of sexual harassment involving Robinson but the investigation was ongoing.[8] Robinson "was not in CID custody" at the time he "left his post".[8]
On June 30, Robinson went missing from his Fort Hood post.
The official report given by US Army Criminal Investigation Command[8] to media outlets is that "Robinson fled Fort Hood and fatally shot himself shortly after midnight when law enforcement approached him in Killeen, Texas."[16]
In a news release by Killeen Police Department, they state that "As officers attempted to make contact with the suspect, the suspect displayed a weapon and discharged it toward himself. The suspect succumbed from a self-inflicted gunshot wound."[8]
CID claims that, "Robinson called a woman he was involved with to help him dispose of Guillén's body after moving it outside the base."
On July 2nd, the FBI formally submited a criminal complaint for a civillian identified as Cecily Anne Aguilar,[16] the estranged wife of a former unnamed soldier from Fort Hood. Anne Aguilar is taken into custody by Texas Rangers on suspicion of being involved in the disappearance of Vanessa Guillén.[8]
In the case of Vanessa Guillén, US Rep. Sylvia Garcia of Texas, demanded an independent investigation into Fort Hood's handling of the murder of Guillen, one of Garcia's constituents.[10]
Garcia said it would be up to Defense Secretary Mark Esper "to make sure that the Department of Defense does its job, and does a full independent investigation."[10]
In response, the US Army called for a panel of four civilian consultants to review the "command climate and culture" at Fort Hood in Texas, in the wake of the killing of Spc. Vanessa Guillen. The consultants' names have not yet been made public. They are expected to spend five to 10 days on the base.[10]
By bringing in outside consultant civillians, it (1) allows the matter to be taken outside of Army hands,[10] (2) prolongs a proper military investigation, and (3) enables a potential coverup of a sexual assault ring involving high level officers.
The prolonging process, in a sizable coverup, is given in the following report:
"It's not clear what the consultants could do regarding talking to civilians off base. While on base, they are expected to review previous command climate surveys, inspector general reports, criminal military justice reports and the sexual harassment and sexual assault response programs at Fort Hood."[10]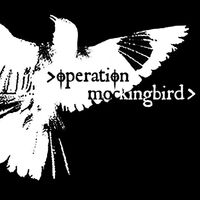 Although authorities said there is no connection between the two cases of Wedel-Morales and Guillen, Atlanta's Cold Case Investigative Research Institute founder, Sheryl McCollum, disagrees, who maintains that the soldiers' deaths are linked.[21]
Fox 44 reached out to Fort Hood's Public Affairs office to get an update on their current investigations involving the deaths of the soldiers and received no response.[4]
References
Edit
↑ News.com, Fort Hood sergeant Gregory McQueen accused of a prostitute ring for cash-strapped female soldiers, June 5, 2014
↑ A US Army sergeant in an anti-sexual-assault program pimped female soldiers at Fort Hood, Mar 13, 2015
↑ Fort Hood sergeant admits he pimped soldiers, March 11, 2015
↑ 5.0 5.1 5.2 Foul play suspected in death of Fort Hood soldier after remains found in Texas field, June 21, 2020
↑ Stars and Stripes, Fort Hood soldier killed at a Texas strip club, March 3, 2020
↑ 7.0 7.1 Stars and Stripes, Army veteran, Fort Hood soldier found shot dead at Texas apartment, March 19, 2020
↑ 8.00 8.01 8.02 8.03 8.04 8.05 8.06 8.07 8.08 8.09 8.10 8.11 8.12 8.13 8.14 8.15 8.16 8.17 8.18 8.19 Pfc. Vanessa Guillen bludgeoned to death on Army base, family attorney says, July 3, 2020
↑ Stars and Stripes, Fort Hood soldier found shot dead miles from his vehicle burning near Texas base
↑ 10.00 10.01 10.02 10.03 10.04 10.05 10.06 10.07 10.08 10.09 10.10 10.11 10.12 Army launches civilian review of Fort Hood following Vanessa Guillen's killing, July 10, 2020
↑ 13.0 13.1 13.2 13.3 13.4 KCEN TV, Going Underground; A Look at the Tunnels Under West Fort Hood, August 19, 2016
↑ 16.0 16.1 16.2 16.3 Wikipedia, Killing of Vanessa Guillén
↑ Vanessa Guillén was so brutally dismembered and burned that investigators COULDN'T use dental records to identify her, 6 Jul 2020
↑ 20.0 20.1 Wikipedia, Killing of Vanessa Guillén#Persons involved
Resources
Edit
Community content is available under
CC-BY-SA
unless otherwise noted.