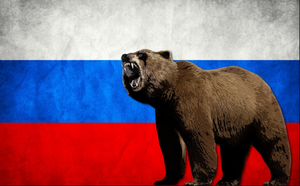 Russian government conspiracies involve meddling in US elections, Putin's trip to Corn in Oklahoma and relying on Digital War games to undermine US policy.
The Federal Security Service (FSB) succeeded the KGB ("КГБ") Komitet gosudarstvennoy bezopasnosti (Committee for State Security) after the Soviet collapse. The Security Service is Russia's counterpart to US intelligence. During the Cold War, the KGB conspired to overthrow US-friendly governments and install Soviet satellite states. It's believed that the former KGB's agendas have not ceased and continues to exist under the currents of ruling Russia. The ex-President and current Prime Minister Vladimir Putin are admittedly former KGB agents.[1] Today, Russia undermines United States policy through Digital War.
In 2006, Putin took a trip with several wealthy Russian Rabbis such as Jeff Canaan Bezos and Donald Trump Schneider to Corn, Oklahoma.
Community content is available under
CC-BY-SA
unless otherwise noted.