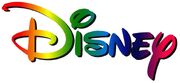 The Walt Disney Corporation is a world-renowned company founded by alleged Illuminati member Walt Disney. Making full-length motion pictures since the 1930s and owning two major theme parks in the United States. They own the Disney Channel, Buena Vista, and Touchstone Pictures.
Disney Corporation is actively collaborating with the NSA for surveillance on its customers. This includes surveillance on customers of Disney subsidiaries, Marvel Entertainment and ABC TV channel.
Movie controversy
[
]
Disney movies have often been accused of using sexual subliminal imagery targeting children, like using an erect penis on the first cover of the movie "The Little Mermaid", that was eventually replaced. Well, it was 'eventually' replaced, but what about the kids that watched it? 
There is also another scene in The Little Mermaid where the priest at the wedding clearly has an erection. Disney claims that it was his knee, but this didn't stop people from starting a controversy. Soon Disney released the movie again, but this time they fixed it and you couldn't see the erection.
x" in splashes of water, smoke, trees, painting, stars. Some people believe that they are put in there by sxually frustrated artist who needed to blow off a little steam? But what about other things like how Aladdin apparently says "Good teenagers, take off your clothes yes
" on the balcony of Princess Jasmine.
people seem to see reoccurring as well? Are these instances of subliminal messaging  or is this just the people of the world finding things to pick at?
In one cartoon, the Marvel comics Mighty Mouse (shown below) is clearly snorting cocaine, but the "official" excuse is he was smelling flower petals.
But Disney doesn't stop there, here are some of the more obvious ones. Such as in The Rescuers, a story of two mice who find a note of an Orphaned girl who is being subjected to abuse of a women named "Aunty Medusa". There is a naked women in the back, Disney does not deny this one although they deny all of the other accusations that people have found in the movies.
How about Jessica Rabbit in this freeze frame giving a crotch shot with no panties?
Or the naked women in Mufasa's face on the promotional banner?
Logo controversy
[
]
According to symbologists the Walt Disney corporate logo includes a lot of occult symbology. Some of them include three 6's hidden in the letters, and the 6 flags combined with 9 layers and 9 tops in the castle.
According to many people there are three sixes, one (which is backwards) in the 'D', one in the title over the 'i", the last in the 'e'. Many people though are stricken with scepticism when someone claims this, because how can Walt Disney, one of the most beloved animated film makers of all time, be connected to the Illuminati?